Welcome to ALTA Limousine
You are not signed-in. Click to -> LOGIN - REGISTER

Please select a reservation type and press START!

Registering is not required to book a reservation. We recommended it in order to:
view past reservations
type new ones easily on future visits
modify open reservations
print receipts
edit your personal information and preferences
receive notifications via SMS (optional)
The information entered is kept confidential. We do not share or sell any of the information with anyone and we do not use it to send unsolicited emails. Passwords and Credit Card information are encrypted for your security.
In Spanish, ALTA means "HIGH". And that's the standard we have set for our services:
on-time service, cleanliness, comfort, safety, courtesy, professionalism, personal service.
So, whether you need a reliable car service to the airport or planning a night-out-on-the-town at a great value, think of ALTA, the limousine service that aims HIGH!
Airport Car Service
24 hours a day, 7 days a week to and from the airport. Travel in style and worry free at pre-determined prices.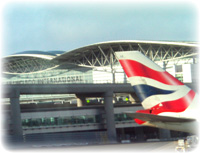 Service to San Francisco (SFO), San Jose (SJC) and Oakland (OAK) airports. Click here to find out more.
As Directed
Whether you need to get to a business meeting or a doctor's visit, we understand how important it is to for you to rely on a trusted and dependable service. You can count on us to be there on time at any time. We service the entire San Francisco Bay Area, including Palo Alto, Mountain View, Los Altos, Menlo Park, Atherton, Woodside, Los Altos Hills, Sunnyvale, Cupertino, San Jose, Los Gatos, San Francisco. Click here to find out more
Wine Tours
Do drink and be driven! Let us take care of the driving while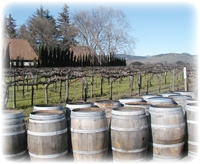 you enjoy the palatable and flavorful California wines of Napa, Sonoma, or Santa Cruz Mountains. We can arrange tours from 2 to 30 persons. Click here to find out more.
Night out on the town
Plan a relaxing evening and let the driving to us.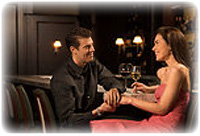 Whether you are dining out or going to the opera, we'll make sure you have an unforgettable evening. Click here to find out about our great charter rates.